Historic Clothing Patterning & Dress Making
"1825, Cotton Print gown
This gown was originally made from a lightweight cotton, cut with a still slightly high waist, a vestige of the Regency Style.  The gown shows the growing skirt and sleeves that reached their peak during the 1830s and 40s.   Delicate floral prints on light backgrounds were increasingly popular and the original fabric of this gown shows bright lavender and green irises. This is a closer look at an innovative roller print pattern. It has a romantic flair not unlike the contemporary trend in music and literature. The center back closure shows the linen lining with the hooks and eyes that are not unlike the hooks and eyes we use today. Here is the pattern for the 1825 gown.  The width of the fabric is 34 inches. This dress would take close to 8 yards of fashion fabric and a little more than two yards of lining."
                         - Description Courtesy of Nancy Hills
As part of an ongoing research project, Professor Nancy Hills is making patterns of historic clothing from Barrington Hall and Snowshill Manor in England.  After weeks of studying and examing the garments, Nancy makes the initial flat pattern. A team of assistants, including myself, then true the patterns, mock them up, and then make a replica for the final dress. Nancy intends to publish her findings and her methods for patterning historic clothing in an upcoming book. keep an eye out for it!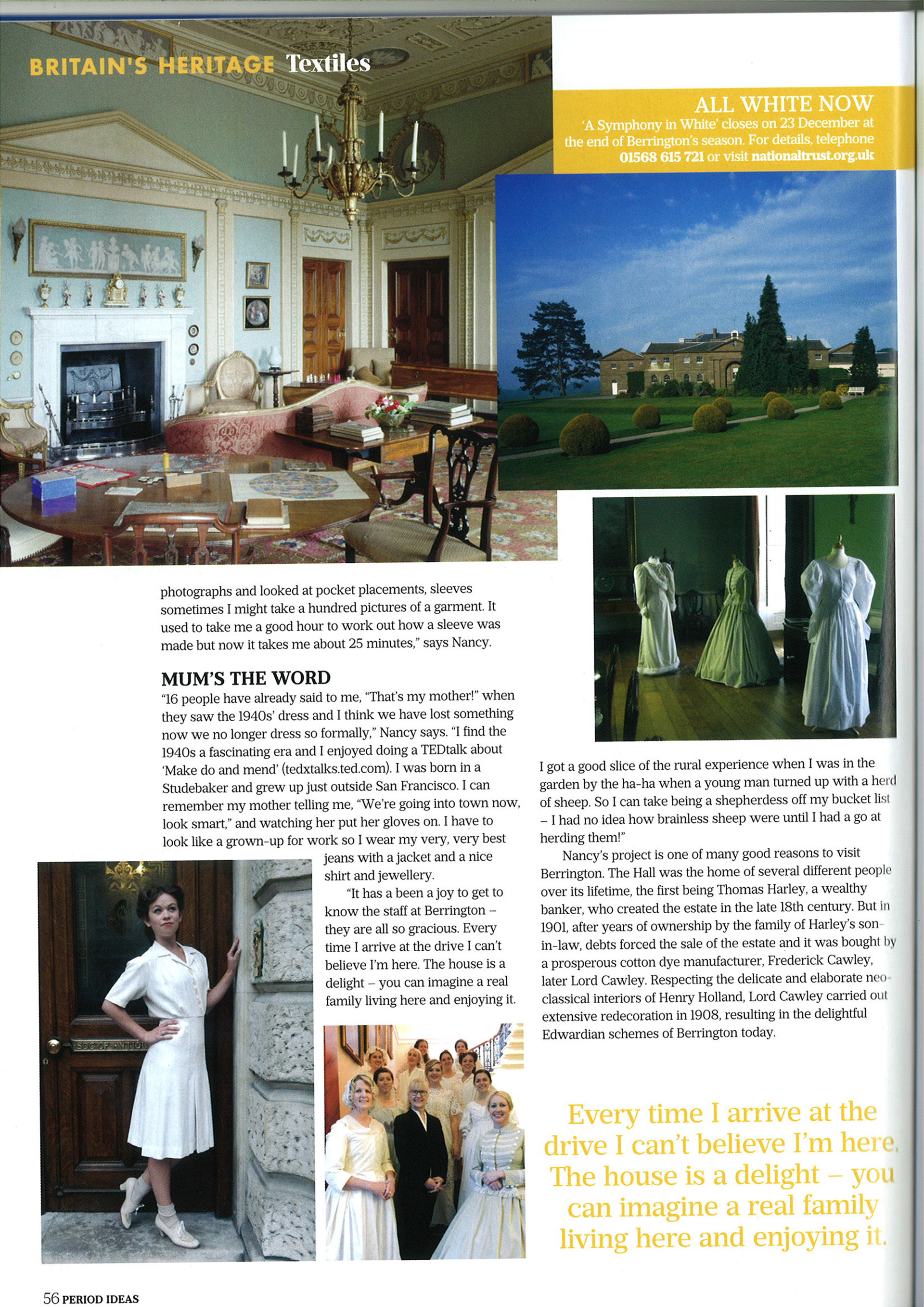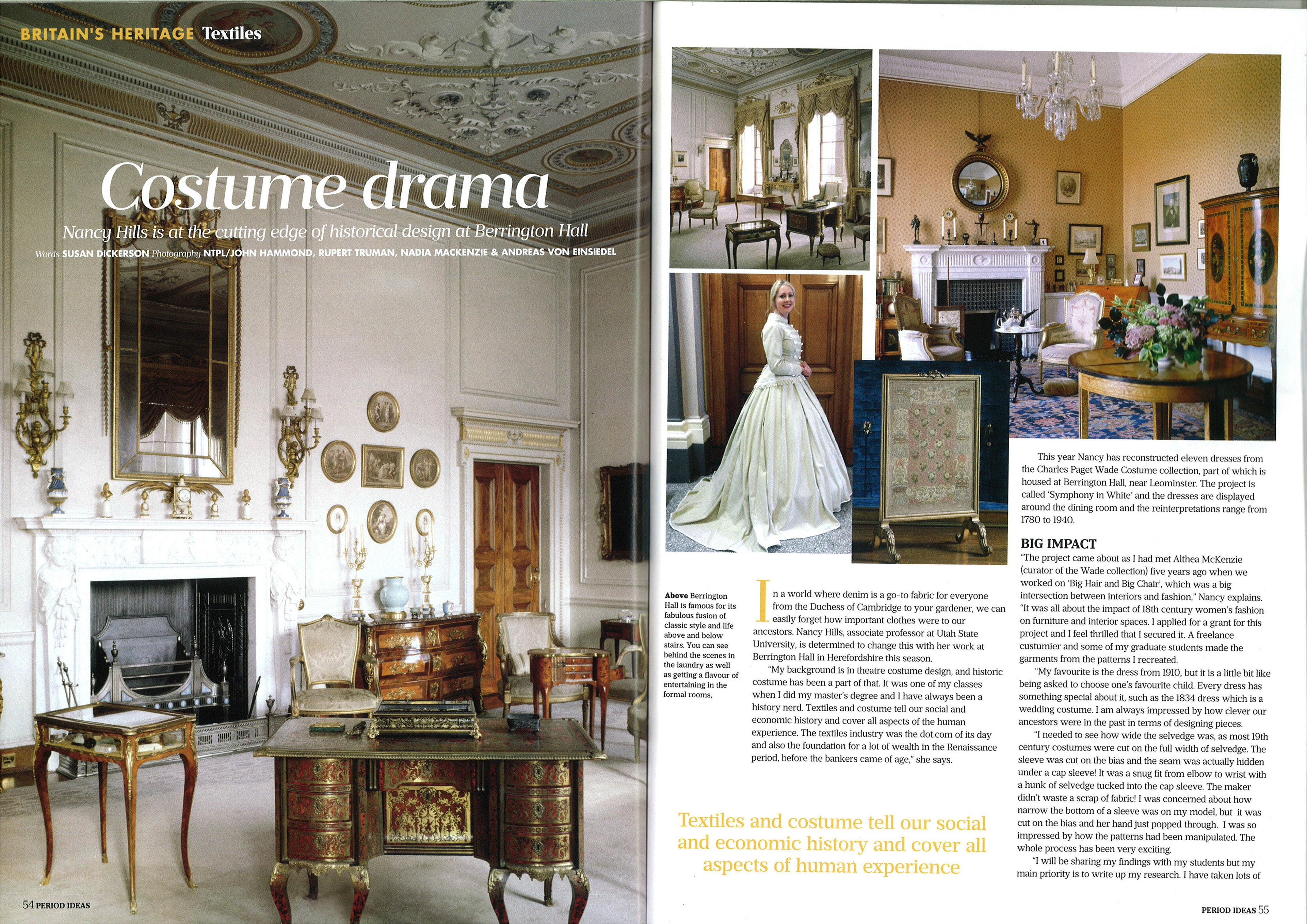 Draping & Patterning for

Roads to Home
Six  Dresses draped and pattern for Shenandoah Universities 2015 Production of
The Roads to Home
. Set in the years 1924 and 1928 the dresses ranged from basic house dresses to elegant evening gowns.